What's On My Hook is a weekly glimpse into a project I'm currently working on, as well as life updates and usually cat pictures.
---
Hey everyone! I'm back for another update of what's on my hook at the moment. It's always a struggle to pick a project for this, since I usually have several works in progress that I bounce between. Maybe that's why I never seem to get anything done.
Last week I was working on the c2c baby blanket for a friend of mine, and now it's all finished and ready to be sent to her, hopefully in time for the baby's arrival! Now I've started on Christmas gifts for the year, and today I'm working on a beachy, summery wrap for a gift.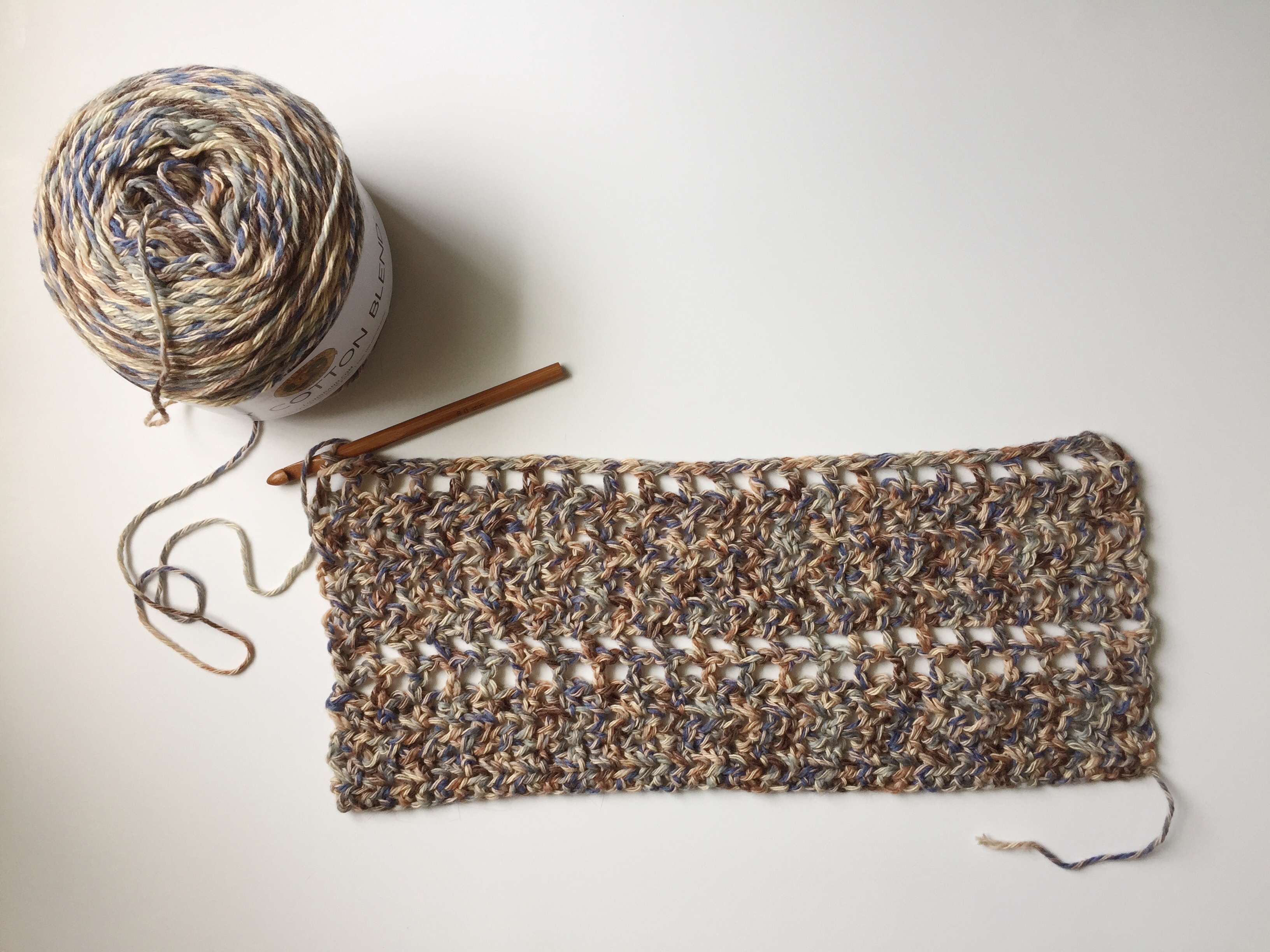 I'm using the Wanders Wrap pattern from Jessica over at Mama In A Stitch. It's a lightweight rectangular shawl that uses Lion Brand's new Comfy Cotton Blend yarn, a lightweight cotton and polyester blend with gorgeous colorways. She used 'Driftwood' for her sample and I loved the way it worked up- the colors really do look like driftwood!- so that's what I'm using too. I love the blue tones mixed with the warm neutrals. It has wonderful drape, and the yarn is soft and comfortable to work with (and wear!). It still has a slight 'cotton-y' feel, but it's not overwhelming. If you avoid using cotton yarn because of the texture, I would highly recommend trying this one!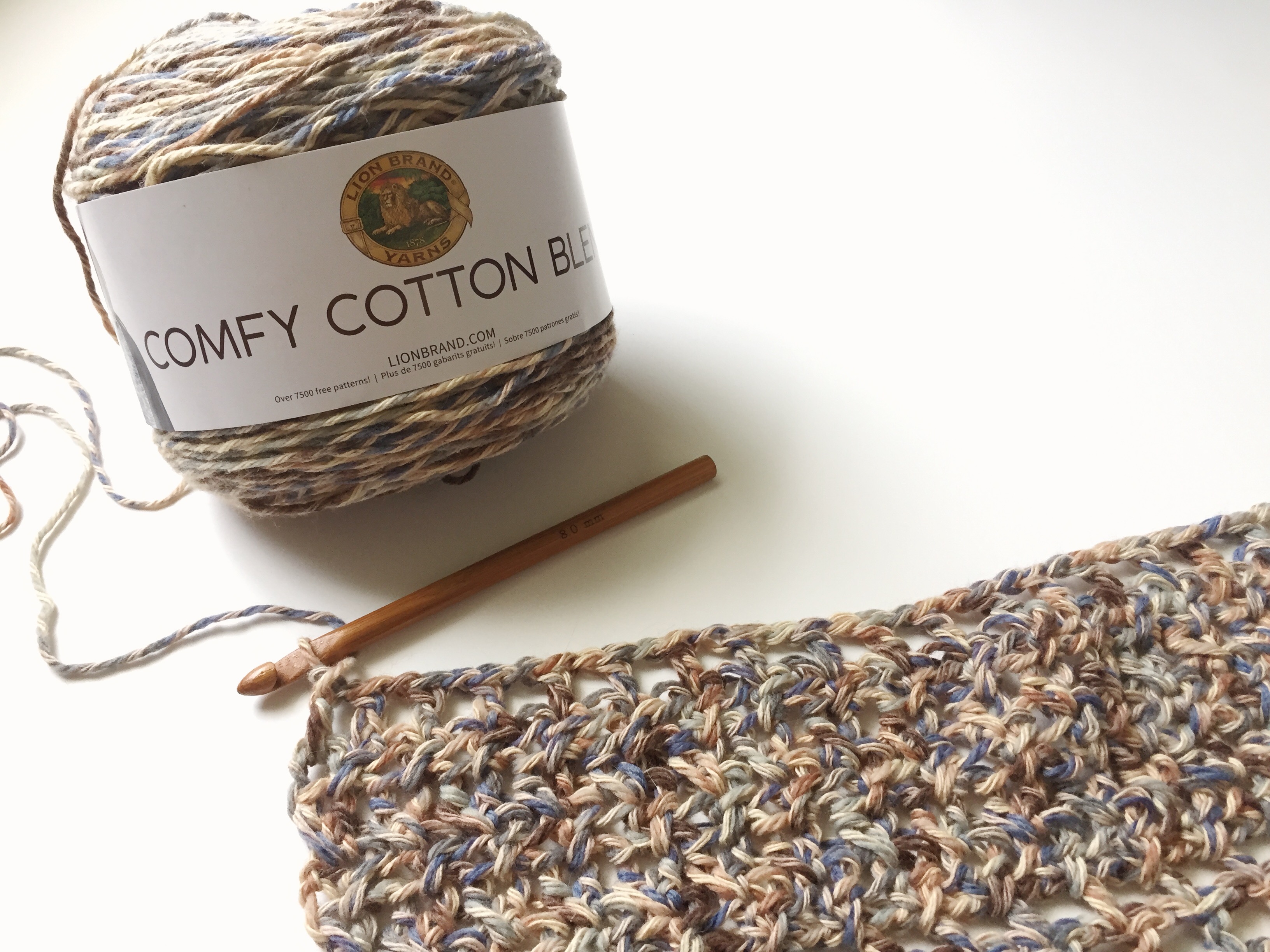 The colors make me think of the lake house my grandparents used to live in, and all the summers I spent with my cousins swimming in the lake and playing on the rocky shores. I might have to make another one for myself!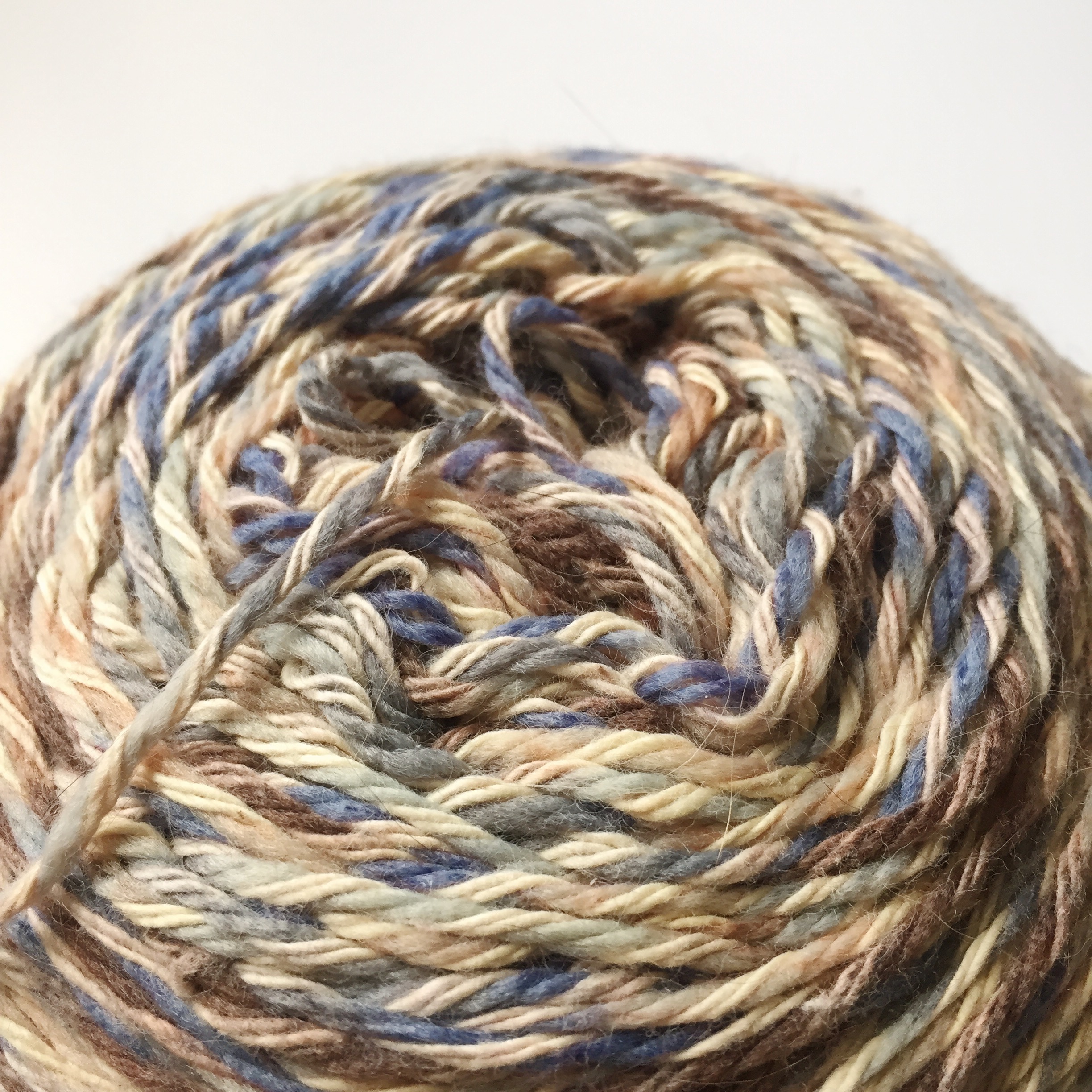 Jessica did a wonderful job with this piece and the pattern. I absolutely love the detail of the crossed half double crochet; the stitch is super simple but it really gives the finished product a unique look. I never would have thought of that myself! It works really well with the weight 3 yarn, and makes this piece airy and light for summer while still feeling substantial enough to keep you warm in an air-conditioned place or on a chilly late summer night.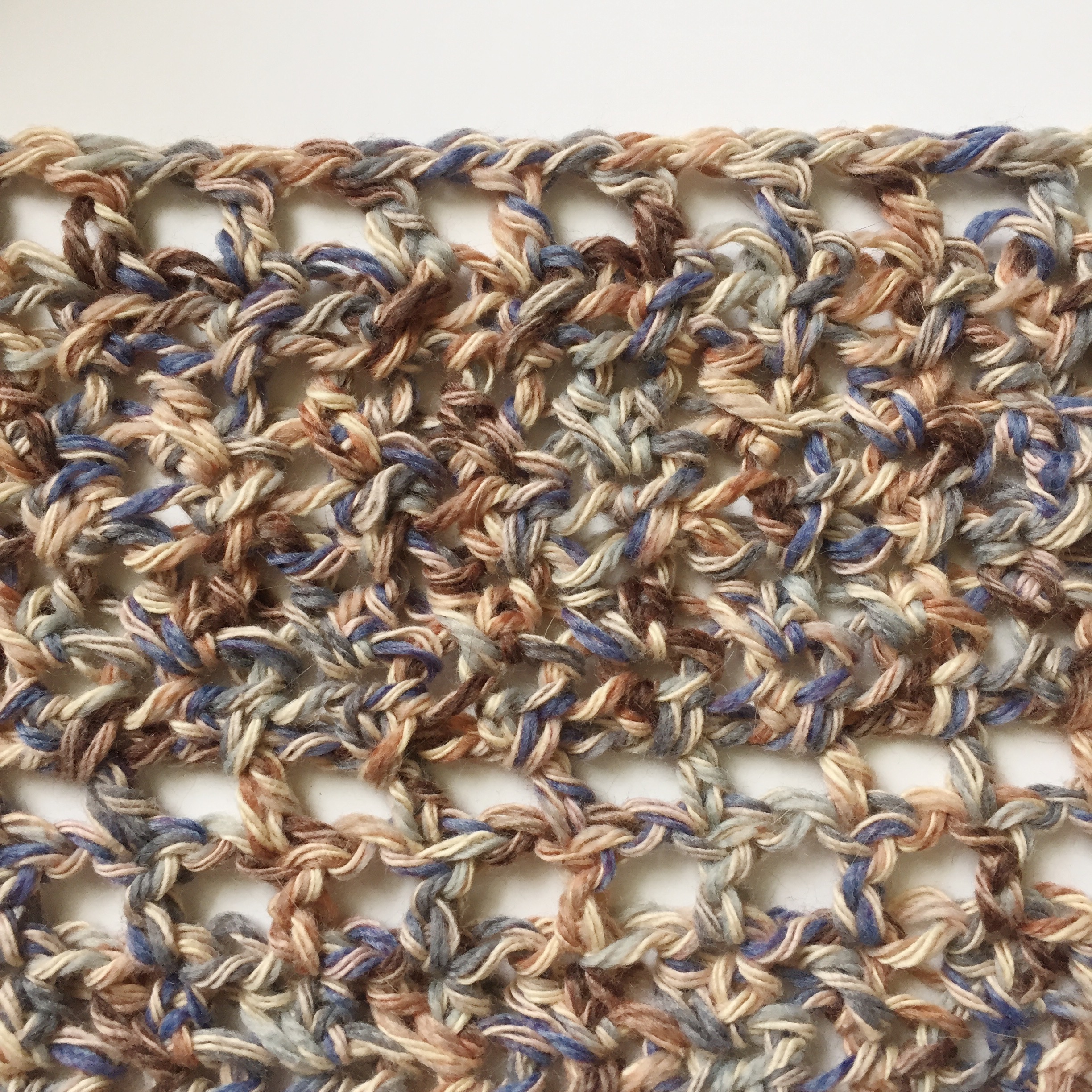 You could probably adapt the pattern with a bulkier yarn to make it thicker, or a lighter weight yarn for an airier shawl. Either way, it's beautiful! You can find the instructions to make your own here.
---
What's on your hook this week?
Sign up for the email list to get free crochet patterns, project inspiration, and other crochet goodies delivered straight to your inbox!