Velvet yarn is crazy popular in the fiber world right now! You've probably seen all the big brands release their own version of this trendy yarn. If you're wondering what kind of crochet projects would work best for this super-soft fiber, look no further- I've compiled a list of the best free crochet patterns using velvet yarn. I've also categorized the patterns by type for easy browsing. I can't wait to see what you make with your new velvet yarn! Happy crocheting!
Home Decor
Velvet Crocheted Blanket – Vel Luxe Throw by Jessica at Mama In A Stitch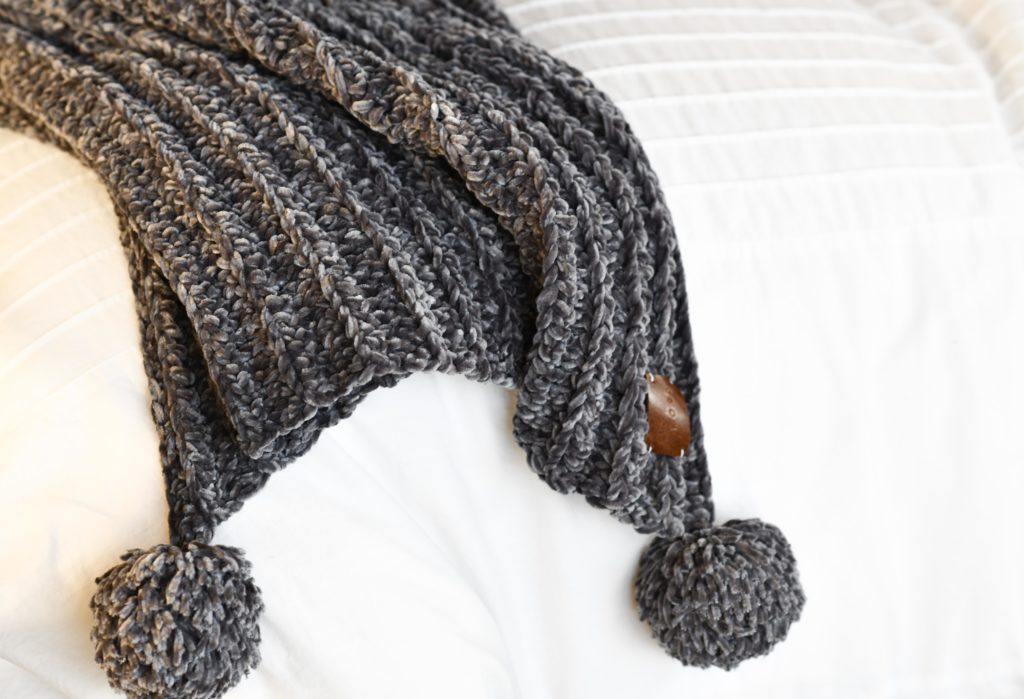 This cuddly throw blanket looks like an expensive designer throw, but it's actually handmade! The ribbing gives it stretchy texture, and makes it cozy, too. The free pattern is great for beginners and can be found here.
Velvet Circle Pillow by Maria at Maria's Blue Crayon
A cozy cushion really showcases the beauty of this velvet yarn! This easy crochet pattern works up fast and is another great beginner pattern. You can find the free crochet pattern here.
Accessories
Penelope Velvet Beanie by Samantha at Soro Bella Creations
This versatile and super-soft velvet crochet beanie will be your new go-to for gifting! You'll want one of these comfy hats in every color. Find the pattern here on the Crochetpreneur blog!
Audrey Velvet Ear Warmer by Claire at E'Claire Makery
This sweet and sophisticated velvet ear warmer is a fast and fun project! Puffy stitches and easy construction makes this free crochet pattern a must-have. You can find the pattern to make your own here!
Velvet Dream Crochet Circle Scarf by Emily at Em's Fiber Arts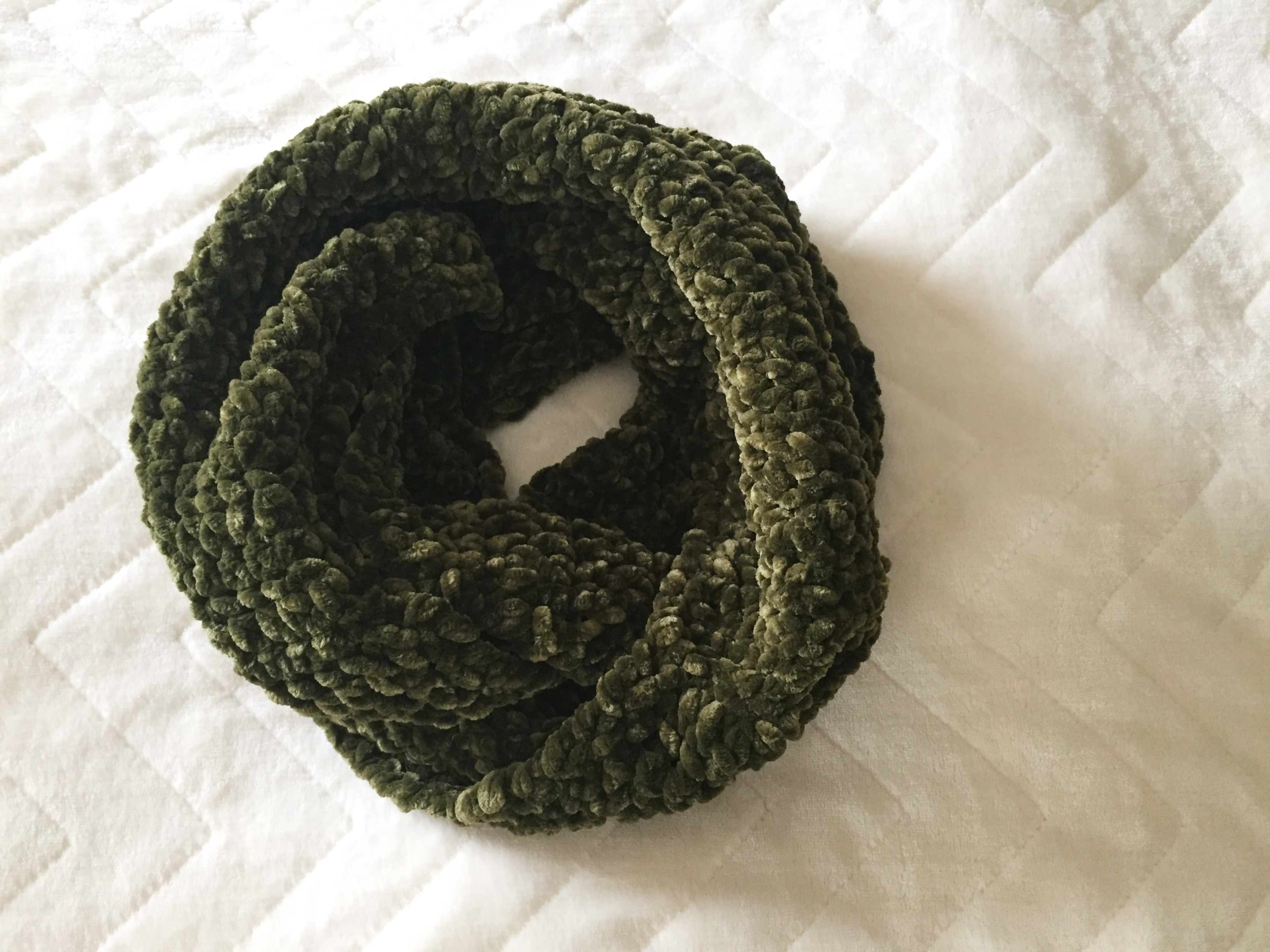 This cozy, versatile velvet cowl is a must-make for the chilly season! Soft velvet yarn is thick and warm, keeping out the cold drafts while still being stylish and comfy. Find the beginner-friendly free crochet pattern right here!
The Hopewell Scarf by Mary at Croyden Crochet
For those frosty winter mornings, you'll want to wrap up in this snuggly velvet scarf! Elegant stitches and luxurious fringe makes this scarf an essential accessory for your winter wardrobe. Find the free crochet pattern here!
Quick & Easy Velvet Ballet Slippers by Michelle at MJ's Off The Hook Designs
These velvet ballet slippers are a cute and easy project for this luxurious yarn! Soft velvet fiber and fur pom-pom accents make these slippers as adorable as they are functional. You can find the free crochet pattern here.
Clothes
Crochet Audrey Tunic by Ashleigh at Sewrella
This retro-inspired velvet tunic is feminine, flattering, and fun! The free pattern uses simple stitches and construction for a truly stunning, easier-than-it-looks finished product. Find the crochet pattern and tutorial here!
Kids
Kid's Velvet Sweater by Breann at Hooked On Homemade Happiness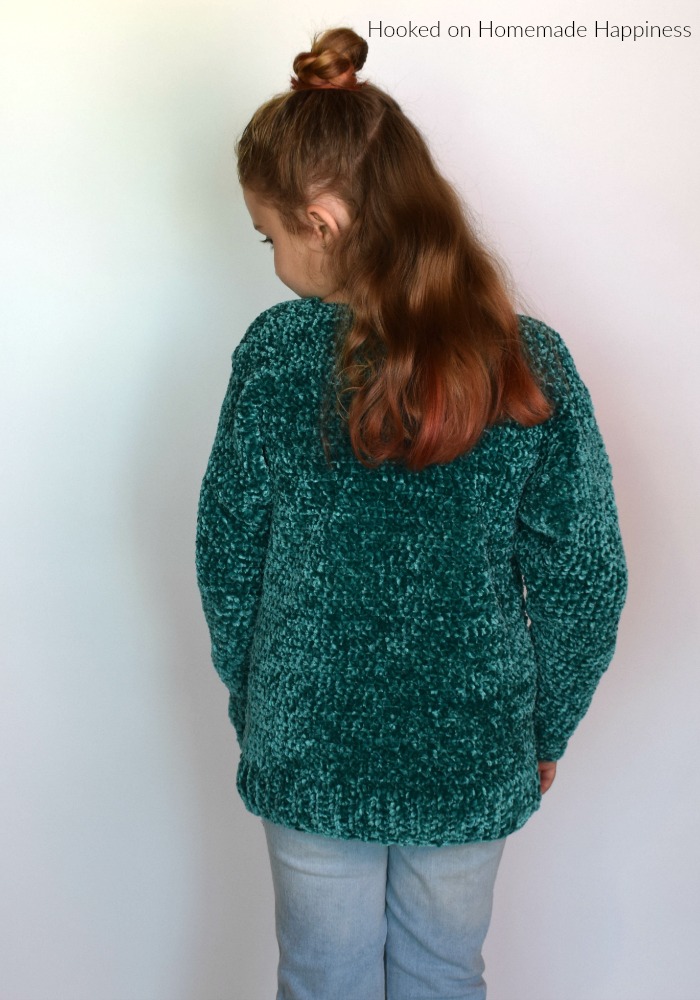 The velvet trend isn't just for grown-ups; you can make this cozy kid's sweater for all the little ones in your family! Try using colorful velvet yarn for a fun twist on this trendy fiber. The easy-to-follow free crochet pattern can be found here.
Emma-Noel's Velvet Bear by Lee at Coco Crochet Lee
Velvet yarn makes for a super-cuddly toy for kids! This crochet teddy bear is easier than it looks, and your little one will love snuggling with their velvety new friend. Find the free pattern here!
Shop velvet yarn:
Pin this post for later: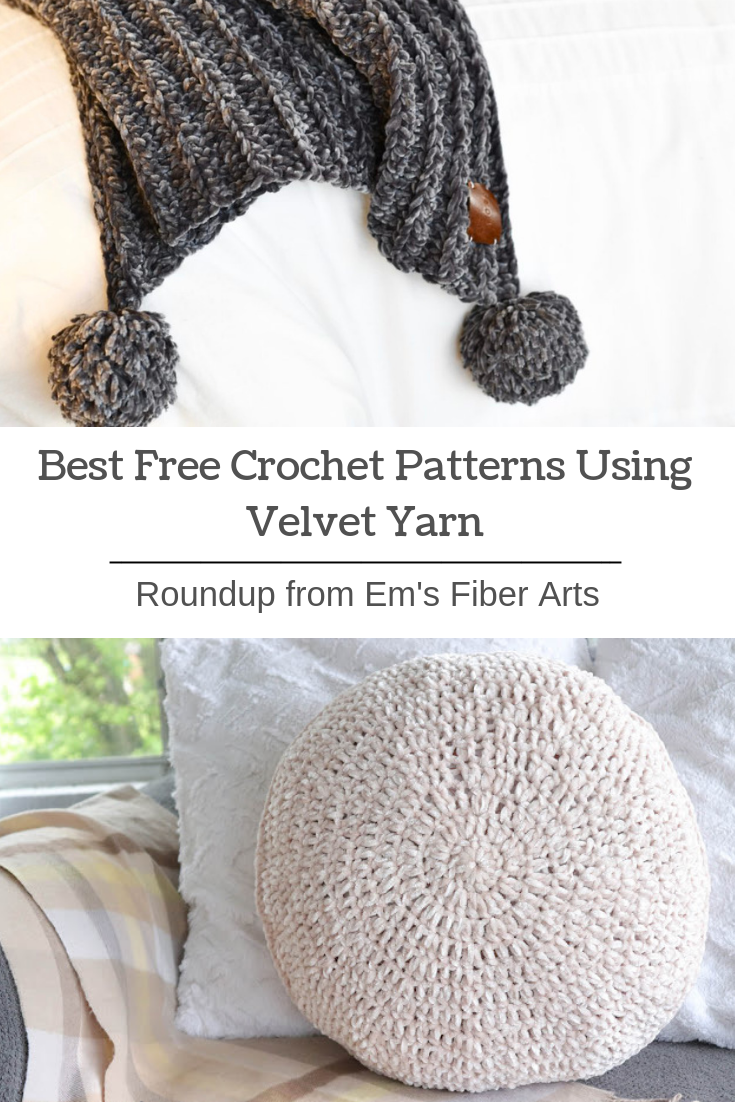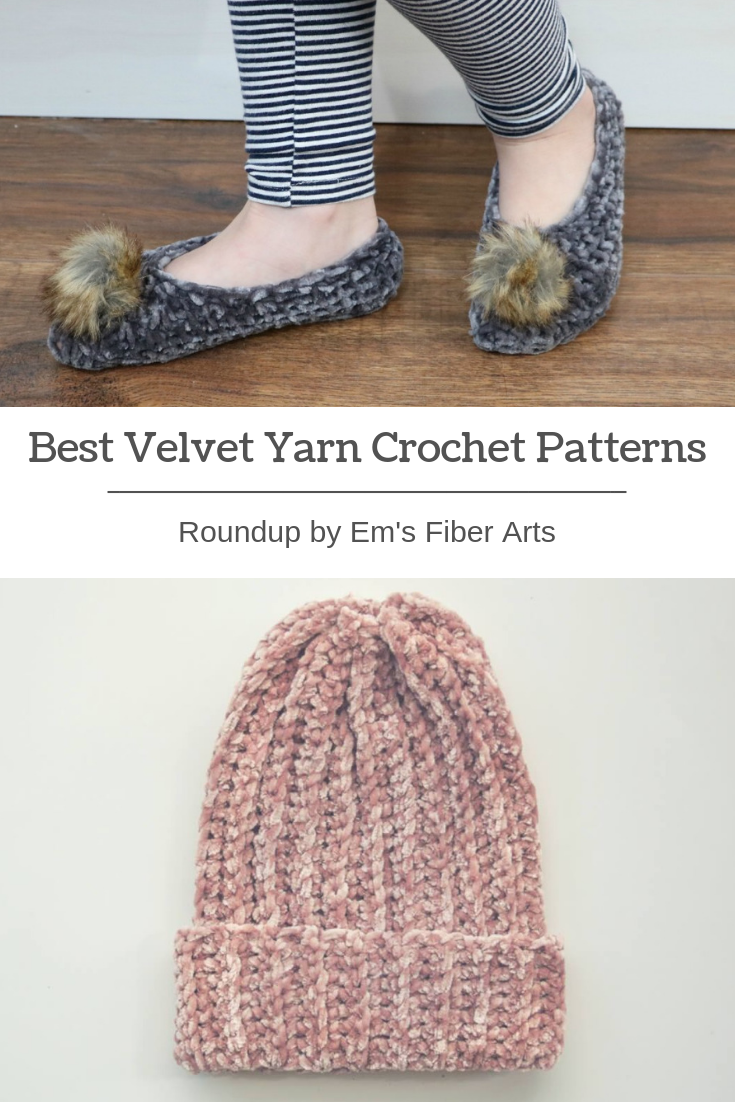 More Em's Fiber Arts crochet patterns you might like to try:
Toasted Marshmallow Throw Blanket
Velvet Dream Super Plush Circle Scarf
Easy Corner To Corner Baby Blanket
Sign up for the email list here:
Happy crocheting!