What's On My Hook is a weekly glimpse into a project I'm currently working on, as well as life updates and usually cat pictures.
---
I don't know about you, but WIP Wednesday isn't enough for me. With as many projects as I have floating around in various baskets, bins, and some just laying on my bedroom rug in piles (I promise my floor is clean!), I feel like I need a WIP Weekend or something.  I have a bad habit of starting new projects while I have plenty of others just waiting to be finished, and this project is no exception. A friend of mine who lives out of state is expecting her first baby in a few months, and I wanted to make something for the nursery, mostly as a way to send my congratulations since I doubt I'll be able to visit any time soon.
Now I usually don't work with baby yarn, so I was a little lost at first on what I should use, but I ended up with a few skeins of Lion Brand's Ice Cream after feeling how soft it was (and also because I'm a sucker for pretty ombre yarn). I also tend to work with heavier weight yarn, but after a good chunk of experience with Lion Brand's Mandala (which I love), I thought I'd give some more light weight yarn a try. I'm glad I did!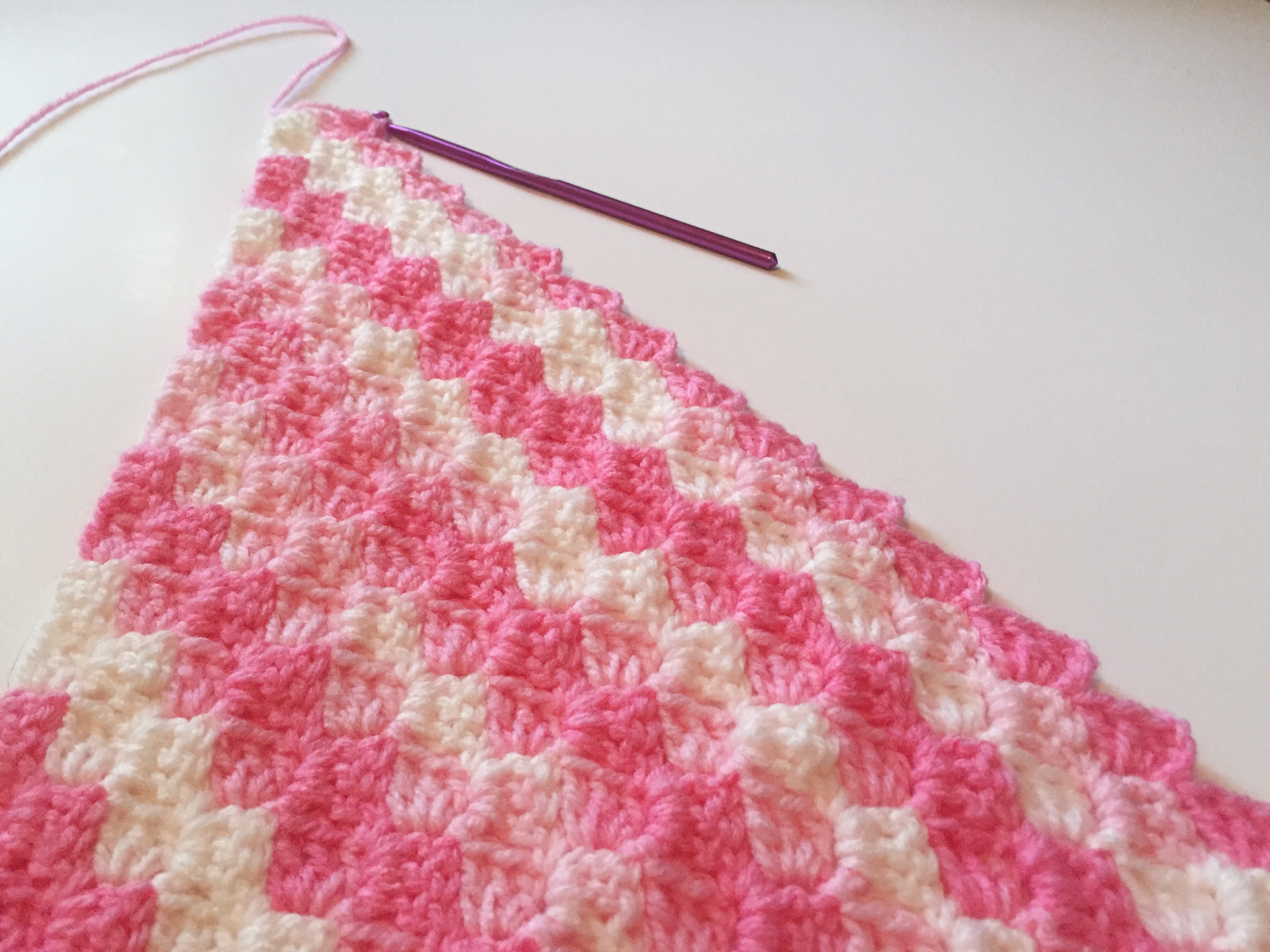 This yarn works up so beautifully in corner to corner, it feels like it was made for this stitch. It's amazingly soft for an acrylic yarn, and it has such a good drape while still feeling lightweight and breathable. I guess I should work with baby yarn more often, cause this stuff is magical.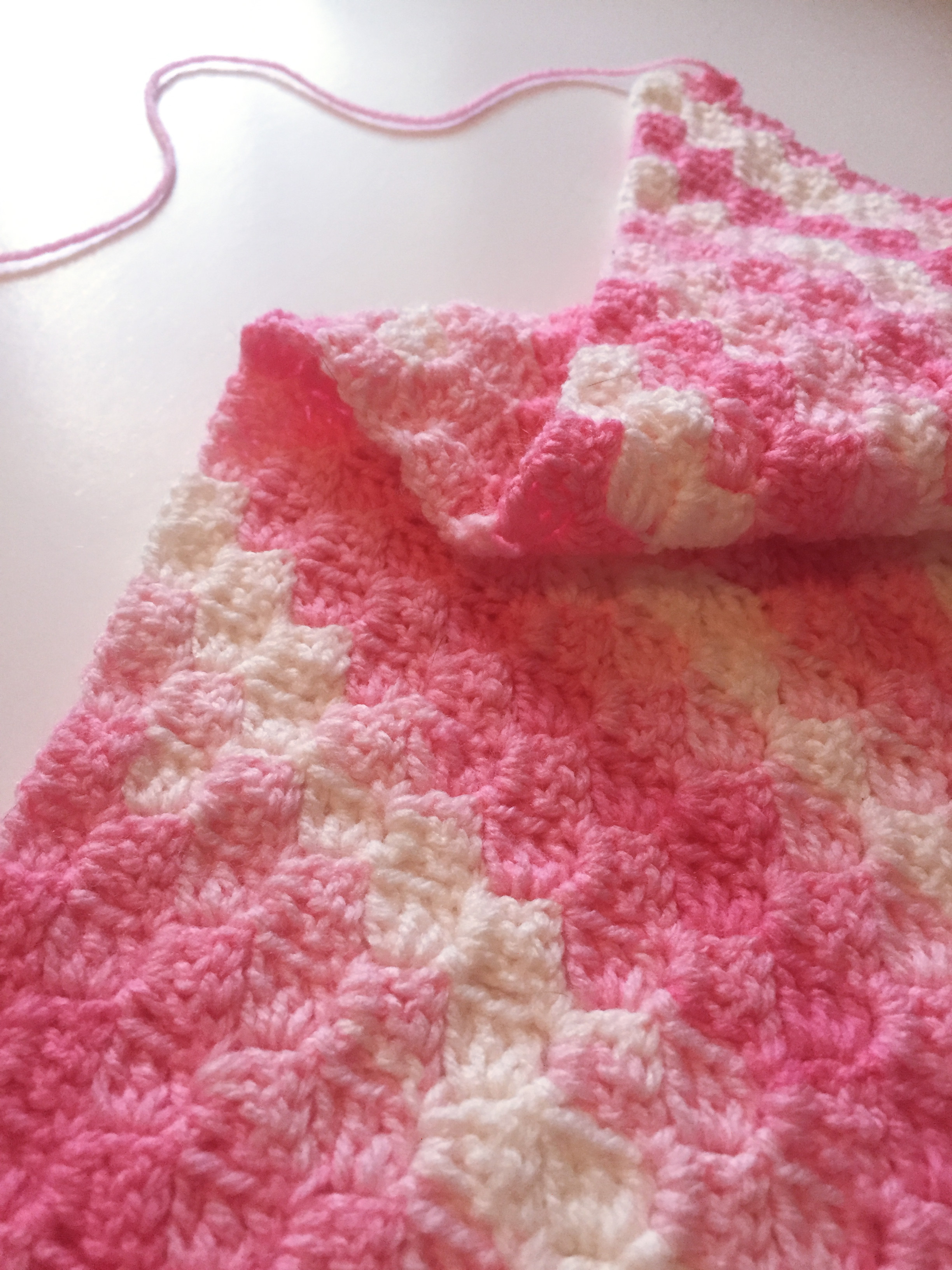 I'm a little over halfway done, I'm past the widest part of the blanket and onto the decreases. After that I want to use some bright white Caron One Pound that I have laying around to add a cute border, possibly a pom pom or shell stitch.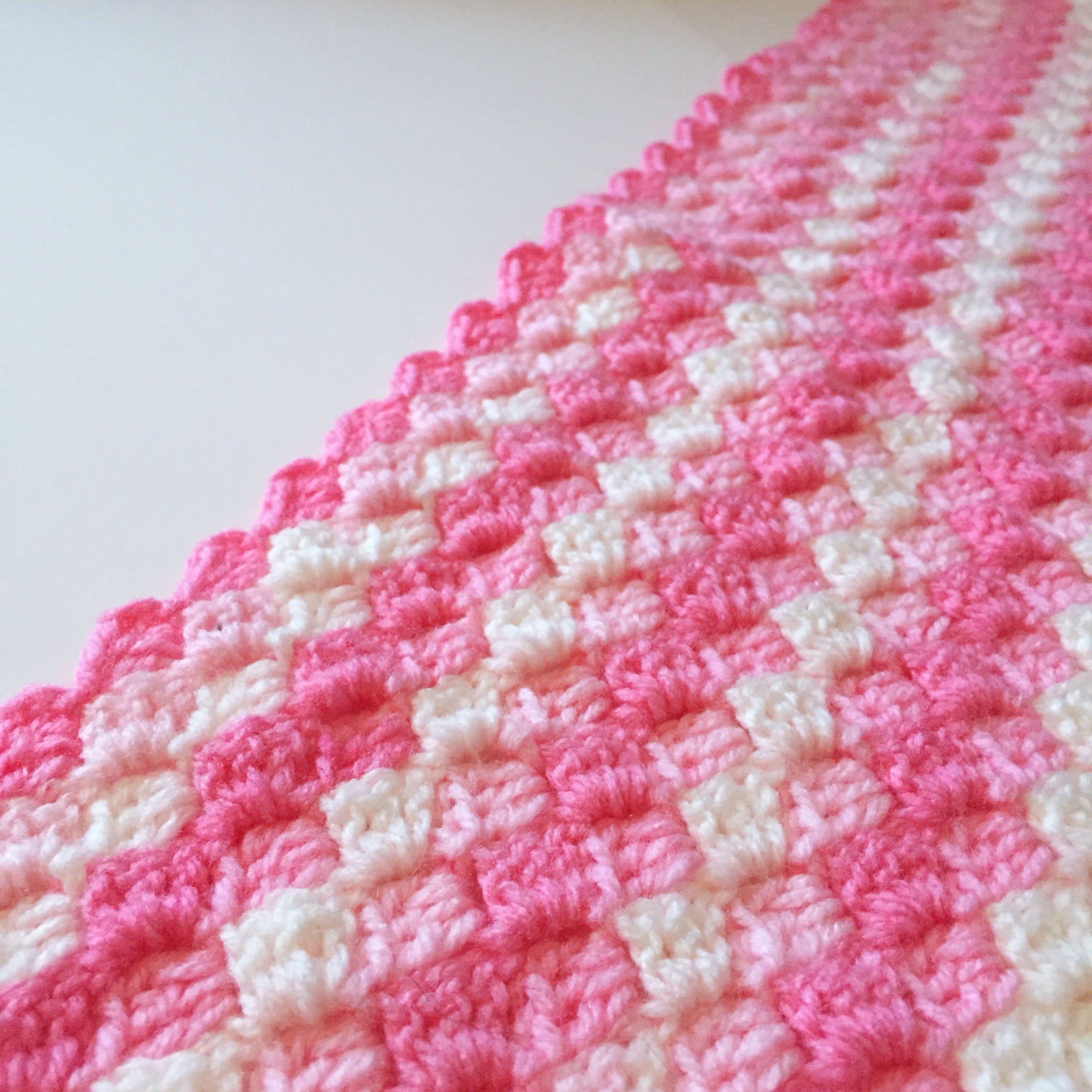 I took so many pictures of this project because I just love the way these stitches look with this yarn. I know I'll be using it again next time I make a corner to corner project. Though photography continues to be a struggle, probably because of this: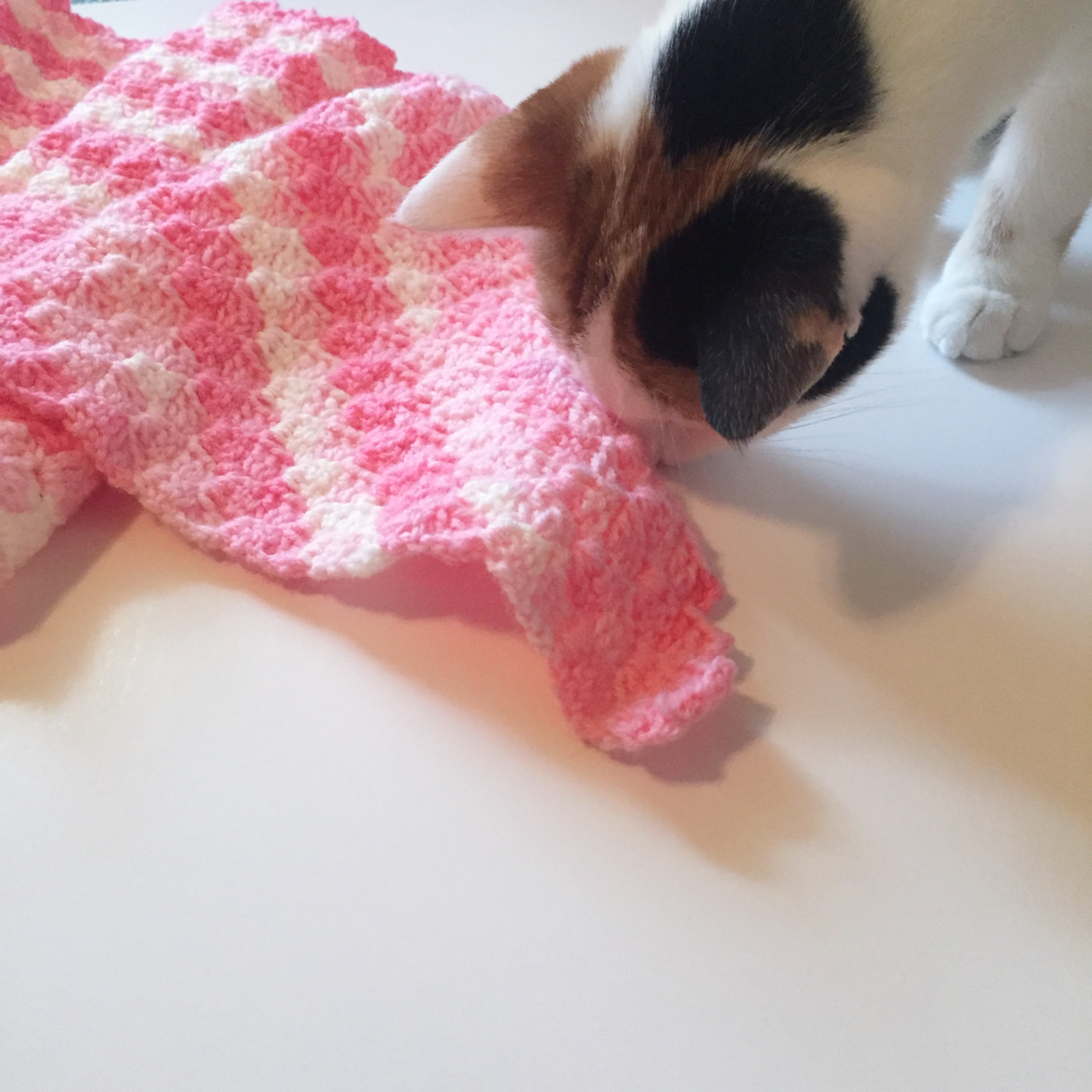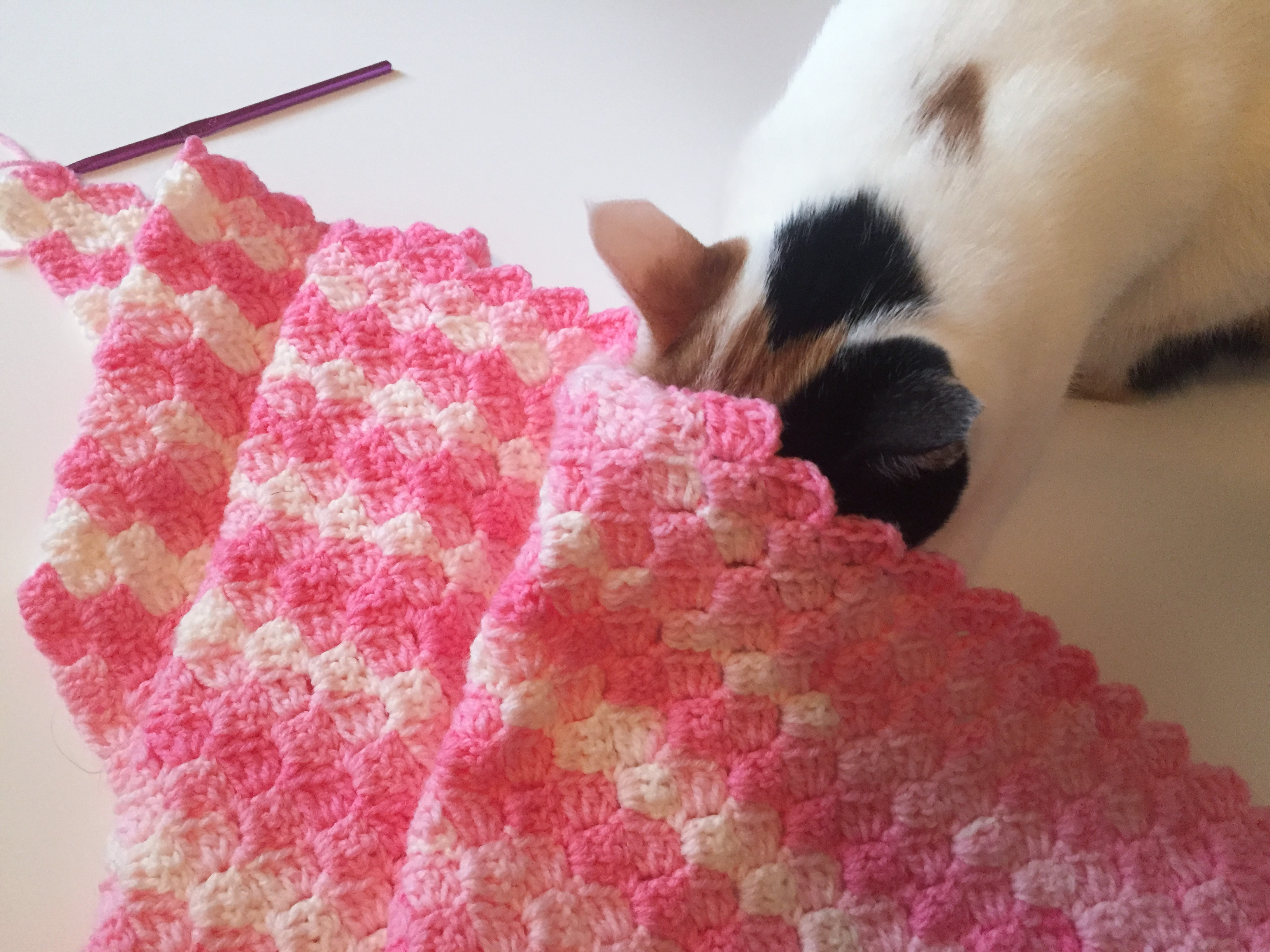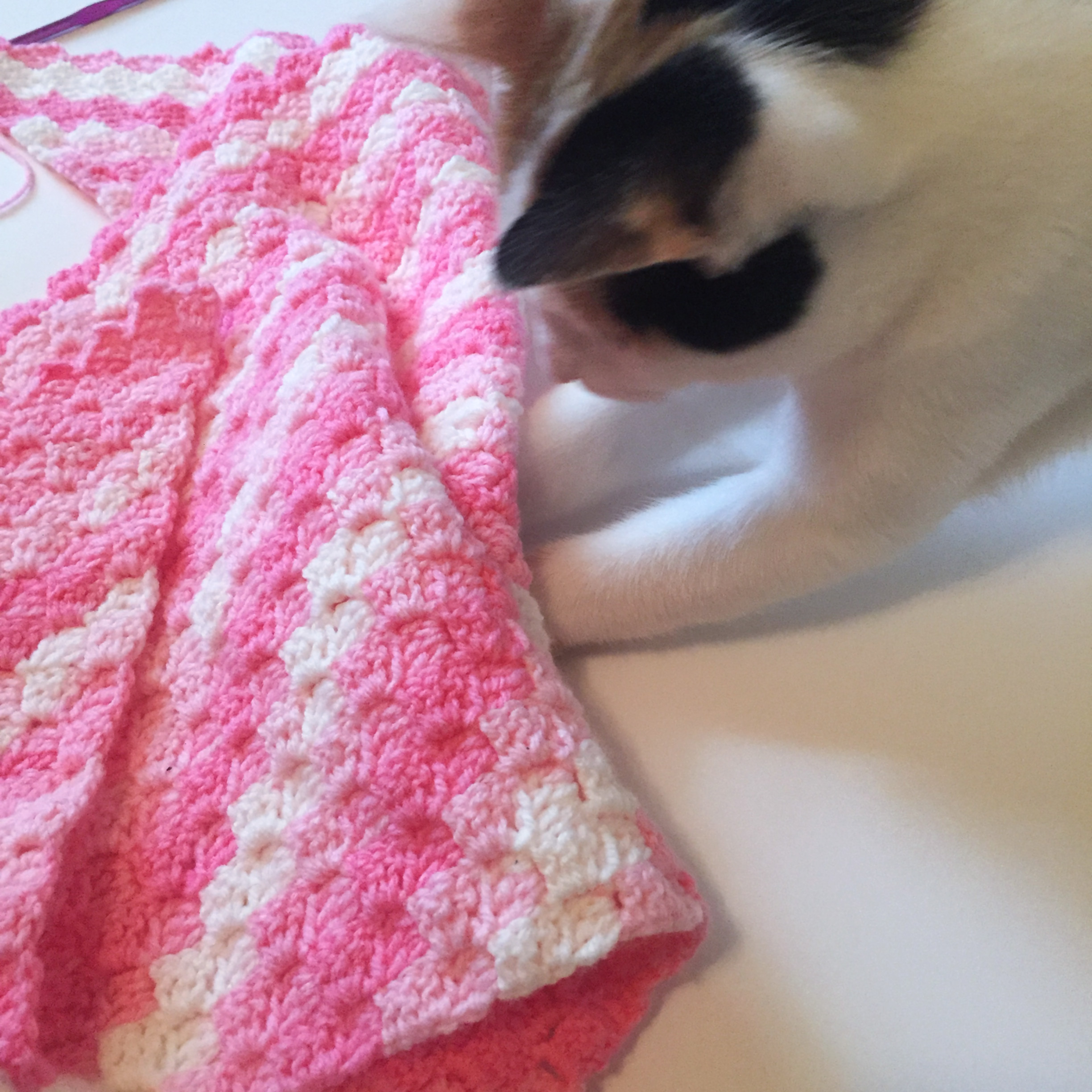 Once it's finished I'll get the pattern written up and posted! You can subscribe to my email list to be notified once the pattern goes live.
---
What's on your hook this week?
Sign up for the email list to get free crochet patterns and other great resources sent straight to your inbox!